Top 7 Cost-Effective Chest Binder Brands
It is vital if you are an individual looking to create flat chests or achieve more masculinity that you get hold of a chest binder.
As a transgender and non-binary community, you need to find a cheap chest binder that ensures safety while providing comfort and support.
Therefore, you can purchase good quality products at a favorable price.

This article analyzes various options for chest binders at low prices, with a few recommendations from each brand.
It also includes details on the product attributes, appropriate consumers, and price ranges and provides FAQS for chest binders and crucial precautions for wearing a chest binder.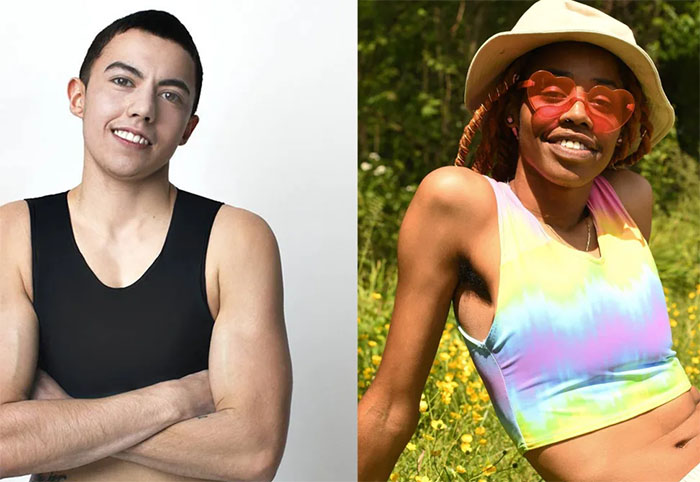 If you are looking for the best cost-effective, here are the best brands you can choose from:
Banabuddy
Banabuddy is highly ranked among various brands known for its affordable nature and quality products.
The chest binders they use are constructed of quality materials, guaranteeing they will be comfortable and efficient for binding the chest.
Banabuddy chest binder comes in various sizes and colors for individual needs and forms.
If you are searching for either a full-length binder or a sports-style binder, then Banabuddy can offer anything you wish.
They are also very cheap, costing between twenty dollars and eighty dollars without compromising on quality.
If you would wish to buy, here are the best recommendations.
It is a complete-length chest binder with maximum compressions and comfort.
It is an excellent option if you want a good way to cover a big chest.
The outer layer of the binder, which comes from 92% polyester and eight percent spandex, provides a snug fit while still enabling ventilation.
This is ideal for daily wear and has sizes in XS-5XL, comes in seven colors, and costs $59.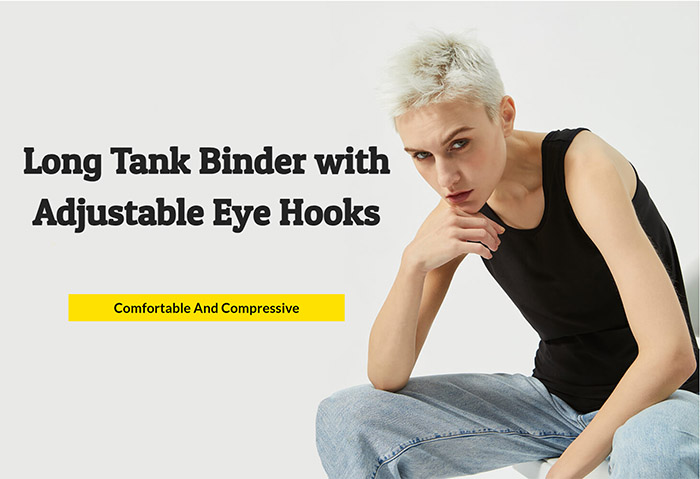 b. Short Chest Binder Front Zip
This sports bra style short chest binder from Banabuddy is excellent if you wish to wear a binder with lesser coverage.
Moderate compression allows for more movement, and the front zip for quick removal.
The binders are created out of a comfortably pliant and elastic composite material.
The binders are produced in three colors – black, grey, and white; from the size XS up to size 4XL. Moreover, it goes for $ 59.
New York Toy Collective (NYTC)
Another notable player in the chest binder market is the New York Toy Collective (NYTC).
They have a reputation for producing exceptional, contemporary designs of the highest quality.
Chest binders offered by NYTC provide the necessary blend of style and effectiveness.
They use suitable quality binders that provide firm chest compression, which does not affect longevity.
They include:
a. NYTC Cling Chest Binder
A binder that you would prefer when it comes to sleek and discrete is the NYTC Cling Chest Binder.
Seamless in its design, it is practically unnoticed beneath clothing.
It blends nylon and spandex for a soft but tight hold.
With sizes of XS to 4XL and prices between $45 to $49.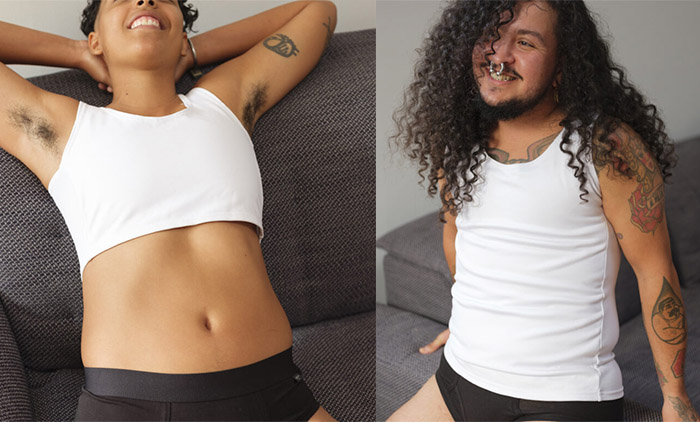 b. NYTC Classic Zip-up Chest Binder
It is an easy-to-use chest binder, which has a front zipper closure that makes it simpler to wear and remove the suit.
The breathable and moisture-wicking binder makes it comfortable for long-wearing periods, from XS to XXL, with a price range of $45.00 to $49.00.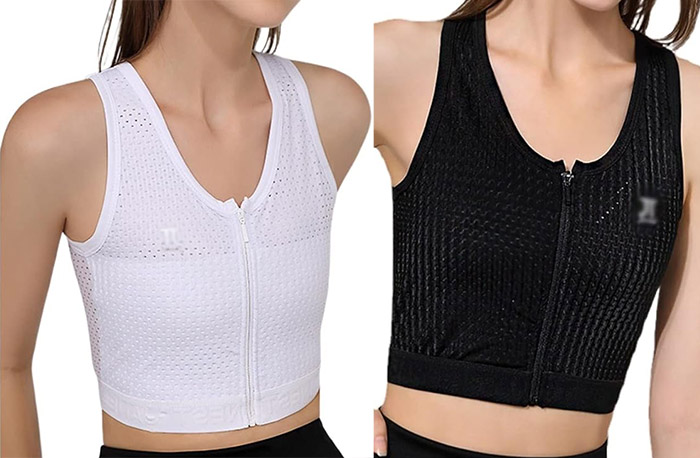 Gc2b
The transgender and non-binary community loves Gc2b clothing since they offer the best and cheapest chest binders.
These Gc2b binders are manufactured from quality materials that are also soft and efficient in chest compression.
Here is a recommendation that you would find worth considering:
a. Half Binder
The Gc2b Half Binder is ideal for people who prefer short binders.
The underwear comes with a straight leg cut with extra support that ensures it can be worn for extended periods and provides firm compression.
The binder is made of breathable and light material that does not irritate for the whole time.
Ranges from $32–45, available in XS to 5XL.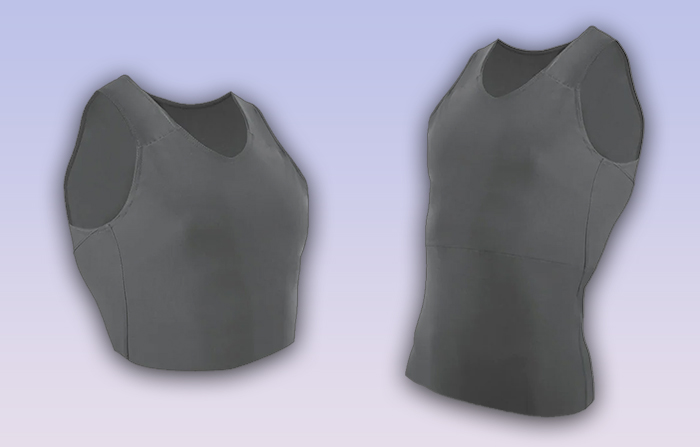 Shapeshifters
Indeed, this brand is quite interesting, offering customized binders for the chests named the Shapeshifters.
However, this is a company that makes personalized binders according to different tastes and sizes of the body.
Just like the other items, the binders of the shapeshifter are handmade for precision.
Here are some recommendations worth considering.
a. Custom Print Binders
At Shapeshifter Custom Chest Binder, you can design and order a binder that meets your exclusive demands.
What is more, each of these factors, the fabric, color, length, or compression level you opt for, determines the best fit and style.
The binder made from top-notch materials guarantees optimum comfort and productivity.
Customized features increase pricing.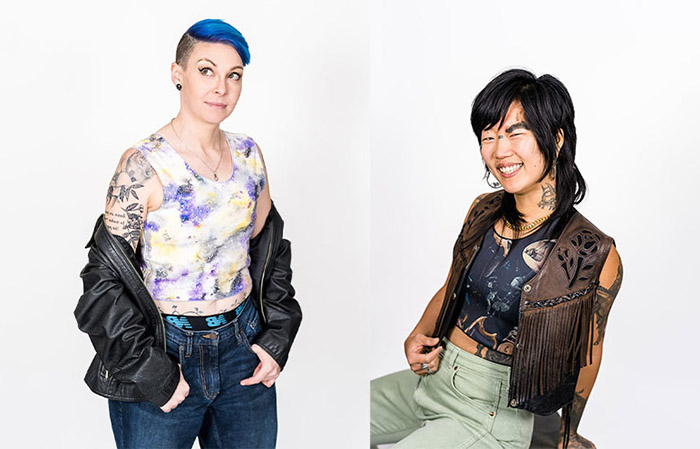 b.Holographic Binders
You can also go for the Holographic Binder since they offer something quite exciting and distinctly different.
It is also a body-sensitive binder that changes color when in contact with body heat and friction is used; it creates a visual appeal.
It provides convenient compression and comes in different colors.
The price also depends on the level of individual customizations.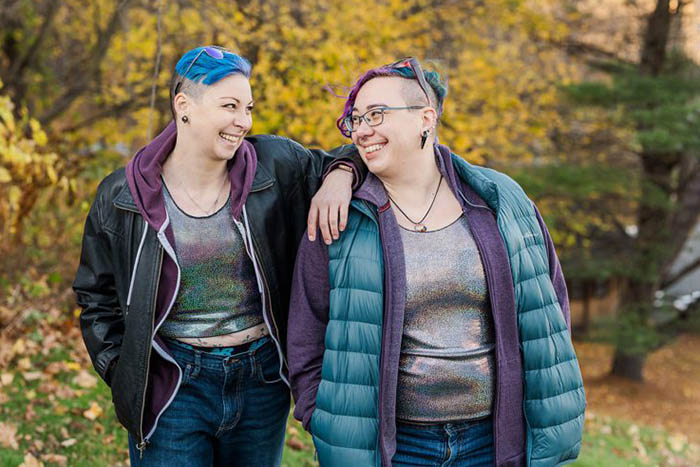 Rebirth Garments
Rebirth Garments strives to manufacture non-gendered apparel and items such as chest binders.
Inclusive, they have all kinds of binder size ranges that will fit all individuals and make them comfortable.
Examples of their binders are:
a.Mesh Chest Binder
The Mesh Chest Binder is a lightweight and breathable one.
There is an added perforated panel that aids in the flow of fresh air, thus improving your comfort while it is sunny or when you are exercising.
The binder comes in various sizes, starting with XXS and ending at 6XL, so there can be something for everyone.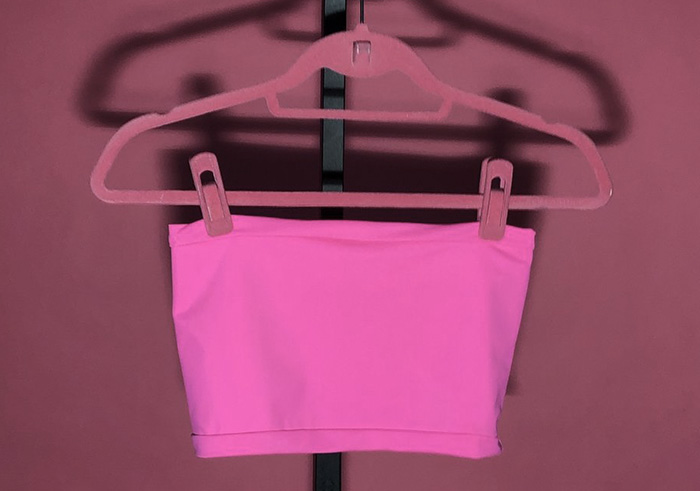 b. Zip-Up Chest Binder
Zip-Up Chest Binder is a one-size-fits-all with adjustable compression for comfort.
The front zip closure makes putting or removing it easy.
This comes from a blend of soft, stretchy fri-band, which gives it comfortability and stretching ability.
It comes in sizes XXS-6XL.
Origami Customs
Origami Customs is a brand dedicated if you are looking for high-quality, one-of-a-kind, individualized chest binders.
The company has many fabric options and styles to choose from, thus allowing you to make a binder as you like.
Here is the best recommendation:
a. Side-Open Mesh Half Binder
Also, it features an adjustable compression and wearability factor with the side-open mesh half binder.
It has a side hook-and-eye closure for simple adjustment and the required degree of tightness.
This is a soft-blended fabric with enough space for breathing for increased comfort.
The price is $120.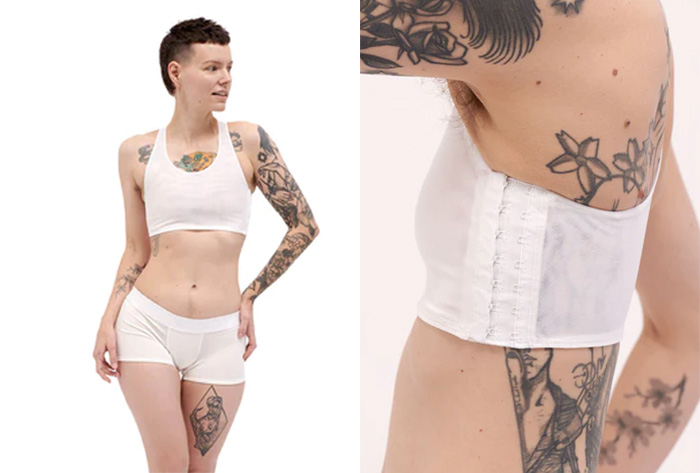 Spectrum Outfitters
Spectrum Outfitters are among the most prominent brands that offer binding chest binder that suits both women and men globally.
They provide various types and sizes of binders for every individual. Here are some recommendations:
a. Mesh Panel Chest Binder
Mesh Panel Chest Binder provides excellent breathability since the mesh panel is incorporated in its design to provide improved flow of air and help you stay cooler either when it is a hot climatic condition or while doing exercises.
The binder comes in many sizes and produces good compression.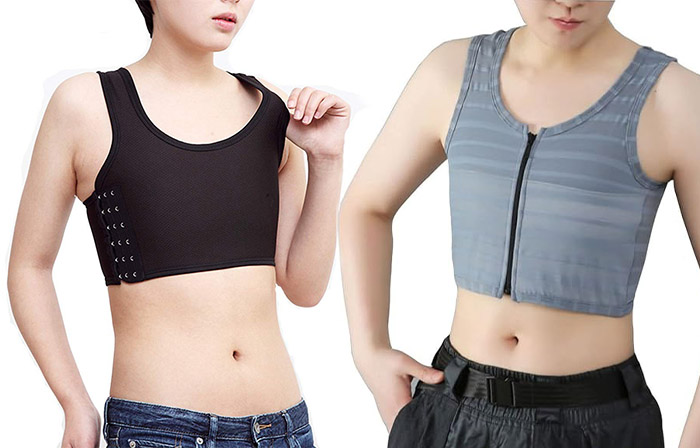 b. Slip-On Chest Binder
Convenience and comfort are offered through Slip-On Chest Binder.
You can wear it without closing or adjustment since you put it on quickly and remove it effortlessly.
This is done using a flexible and elastic fabric mixture to facilitate tight fitting with good pressure.
It ranges from XS to 8XL.
Chest Binder FAQs
Also, some of the frequently asked questions about chest binders are addressed below.
Is the more expensive chest binder better?
Just because a chest binder is costly, it is not necessarily of high quality and effective compared to low-price ones.
They are affordable and provide effective compression with ample comfort.
Nevertheless, you need to know that the cheapest binder is seldom the most efficient one but also consider the quality of materials, design, and size.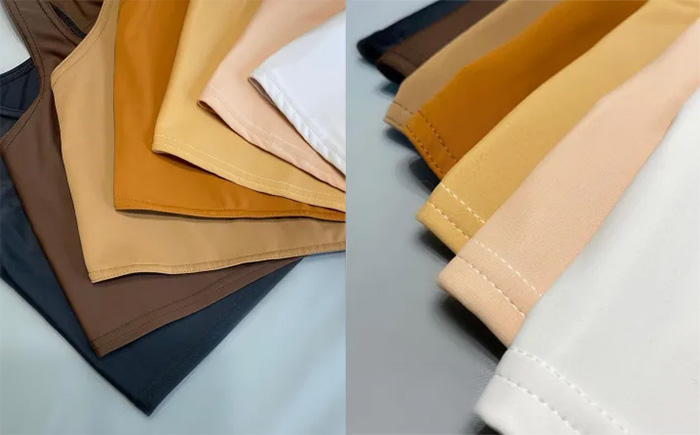 What size chest binder should I choose?
Since comfort and performance are highly dependent on a properly fitting chest binder, great emphasis is vital for this factor.
Most brands also have corresponding size charts indicating which measurements are equivalent to different sizes.
Determine your chest size and ensure it fits well as recommended by the manufacturer or label.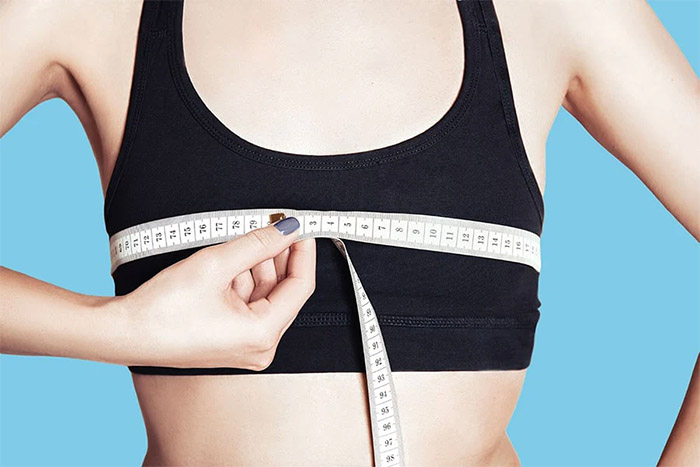 How do I clean and care for them? Are they machine washable?
There is also a case where each brand may make some unique instructions on how you should use or take care of your chest binders.
Some binders are machine washable, but others have to be washed by hand.
You should ensure you follow the care instructions provided by the manufacturers to ensure the quality of the binders and their efficacy.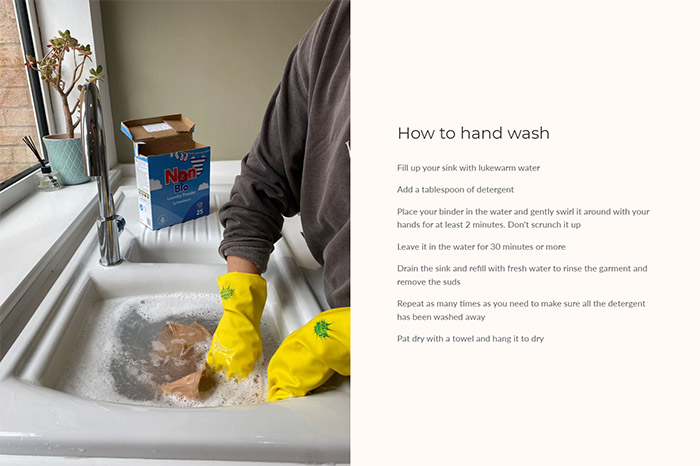 Can I wear a chest binder while I sleep?
You should avoid sleeping with a chest binder as it causes restricting movements and breathing that may finally lead to discomfort and eventually some illnesses.
When sleeping, it is essential to allow your body to rest from binding to permit for unobstructed passage of air through your chest.
Are there any precautions when wearing a chest binder?
Whenever a chest binder is put on, you should listen to your body because a proper binding procedure should never harm or inconvenience you.
The exposure of the body to extreme pressure should be interrupted by allowing it some time off work, as wearing a binder for more than 8 to 10 hours each day is not recommended for that reason.
If there is any pain, breathing difficulty, or discomfort, you should take off the binder and, if need be, contact a doctor immediately.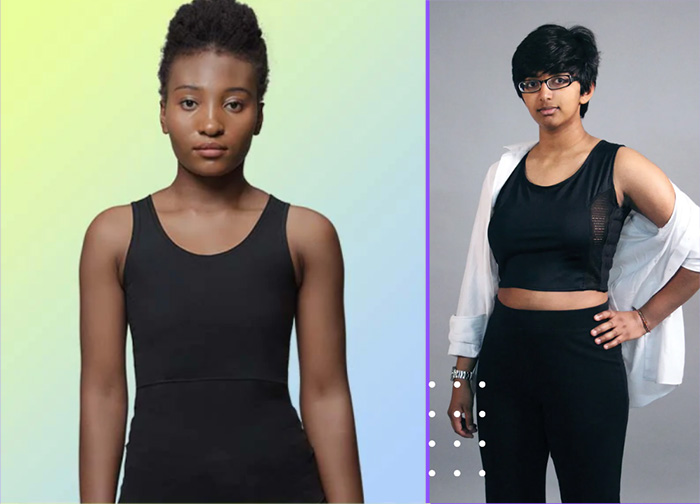 Conclusion 
Many companies provide high-quality chest binders that may fit you well, providing you with the comfort that you may need.
The top seven cost-effective companies are Banabuddy, NYTC, Gc2b, Shapeshifters, Rebirth Garments, Origami Customs, and Spectrum Outfitters.
All brands offer unique modifications that allow you to have a pleasant and productive working experience.
Nonetheless, you should consider the size, fitting, material, and, in some cases, how you wash it.
A suitable chest binder allows you to breathe freely in your skin when you are eventually able to accept the person that you are.