Step into Confidence: A Guide to Wearing Packers with Pride
In its simplest, packing entails the purposeful use of bulging material placed in the inner garment to create the effect of a stimulated penis.
Individuals of the transgender and nonbinary communities use packing to alleviate gender dysphoria.
Gender dysphoria entails the psychological stress that an individual endures as a result of the perception dissonance concerning the assigned sex that they were born with and their identity.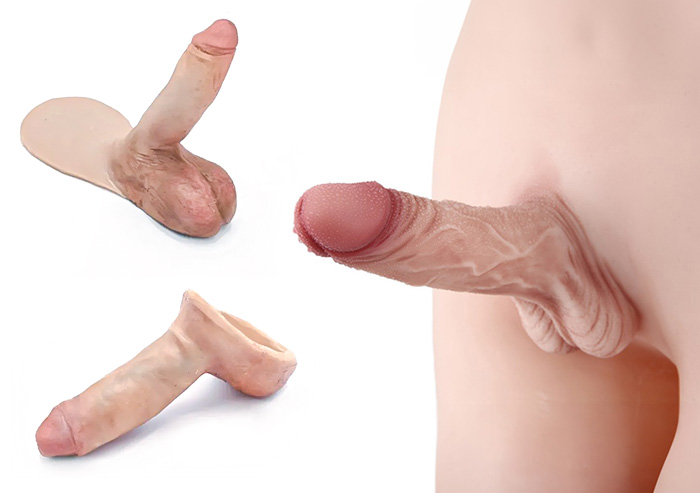 Transgender and non-binary individuals may use packers to match their identity with their packers.
Here is our guide concerning packing to understand the best packer prosthetics for you and your needs. Packers are not to be confused with sex toys.
While sex toys are used for sexual activities, most packers are used for gender-affirming activity and care.
What Is a Packer?
A packer is a silicon-made object resembling the penis.
Packers can range from the simplest of objects to the most complex of simple devices.
One can use socks, roll them up, and place them inside the underwear.
Another person can use the stand-to-pee devices that allow one to pee as they stand.
Essentially, packing is a social practice involving using a packed object to create a bulge on the penis.
The main outcome is given the feeling and look of having a big penis.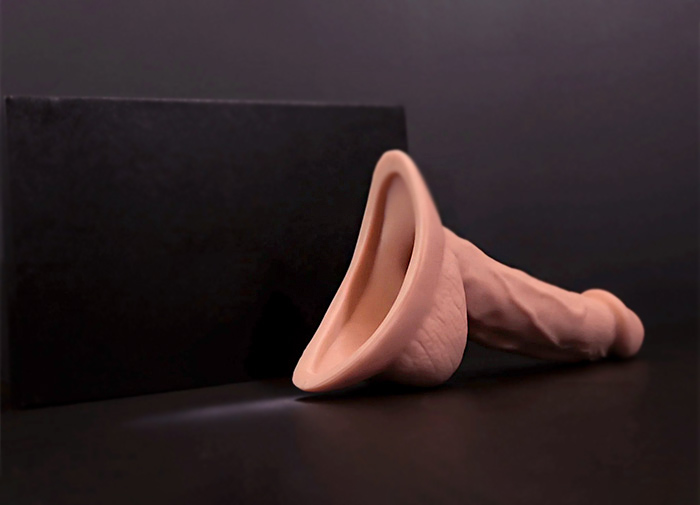 The history of packing dates back to issues that the transgender community continues to face, such as gender dysphoria.
While there is a fair share of transgender individuals to pack, others find it is too uncomfortable, limiting, or irrelevant.
Other transgender individuals use packers as a safety, while others use them for aesthetic reasons.
Other people prefer to pack when wearing skin-tight pants. Many others pack as they swim or while using the poolside dressing room.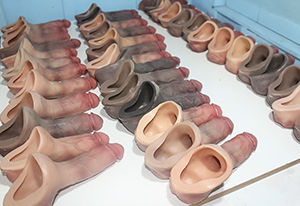 In these instances, people use jockstraps, inner garments like underwear, or swimming gear.
Some transgender individuals use packers to alleviate gender dysphoria. Others pack to feel like they are in their bodies.
Other transgender individuals consider packers as part of their bodies and do not take them off on and off.
All in all, it is worth noting that regardless of reason, event, or situation, packing is a personal matter whether someone decides to pack or not.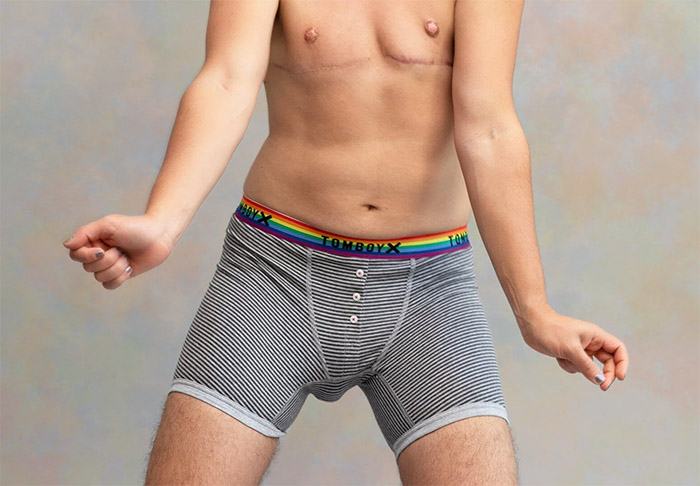 What Styles/ Types of Packers
At Banabuddy, one can find packer options that range in function, aesthetic, and preference.
The cut, uncut, flat back, and curved pleasure edges are some of the additional qualities that come with these packers.
● Phallic prosthetics
Phallic prosthetics give the user the ability to have wood or, as it is commonly called, an erection.
They are the common solutions to erectile dysfunction.
The process of "penile prosthesis" uses two manufactured cylindrical tubes that trigger an erection as the fluid fills the cylinders.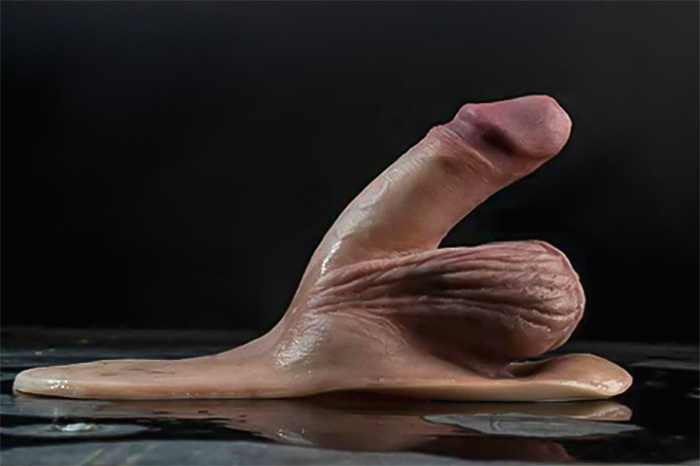 Types of phallic prosthetics include the malleable penile prosthesis, which erects upwards when the user is stimulated.
It is made up of semi-solid tubes and fitted into the penis.
The second type of phallic prosthetic is the inflatable phallic prosthetic which works to extract fluid from its storage unit into the penis, thus acquiring an erect position.
The pump is often positioned at the scrotum to allow users to inflate.
For the most part, these prosthetics imitate a typical erection.
Phallic prosthetics can be cut or uncut (circumcised or uncircumcised) for user preference.
● Soft Packers
As the name suggests, soft packers are designed to mimic a phallus that is not erect or scrotum. It is less spongy and droopy.
It is colorfully enhanced by detail. The soft packer is made from porous materials such as a thermal gel or soft skin.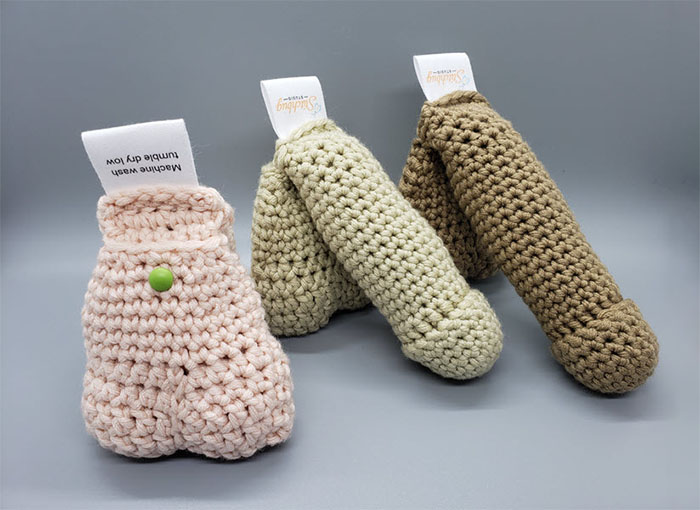 Other versions of soft packers are made from silicon or an elastomer and exhibit a firmer texture, making them less flexible.
An advantage of the silicon packer is that it is easy to clean compared to packers made from skin.
On the flip side, users may feel overweight and denser in their nether regions.
Users should watch out for signs of irritation after use as it is an indication of silicon allergy.
● Stand-to-Pee (STP) Packers
The STP packer helps an individual to urinate through the STP object as they stand.
In the building, it is a funnel that directs pee to the tip of the packer.
These packers come in handy for those who desire privacy as they use the men's bathroom.
They are commonly used by people who haven't had bottom surgery but want to pee while standing.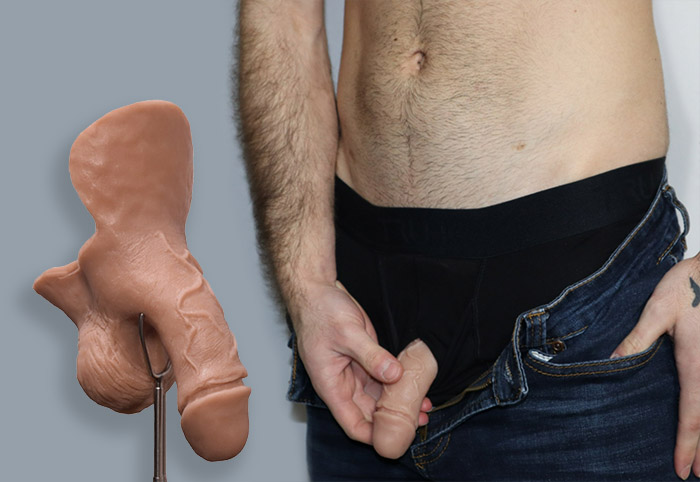 ● The 3-in-1 (Pack, Play, Pee)
The three-in-one multipurpose packer allows users to use it for packing, sexual activities, and peeing.
The tubes, also called pleasure edges, help play an important role if a person intends to engage in sexual penetration later.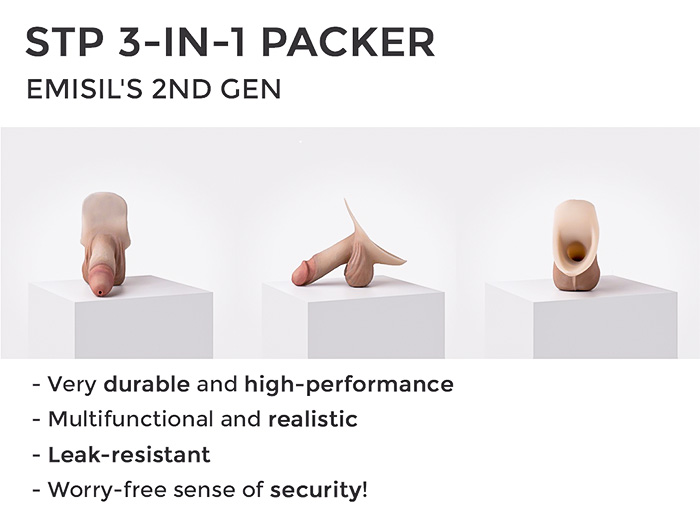 ● Self-Adhesive Packers
Self-adhesive packers adhere to the skin; hence, a packer harness or extra attachments are unnecessary.
A hassle-free packer experience ensures that the user is comfortable while providing a realistic bulge.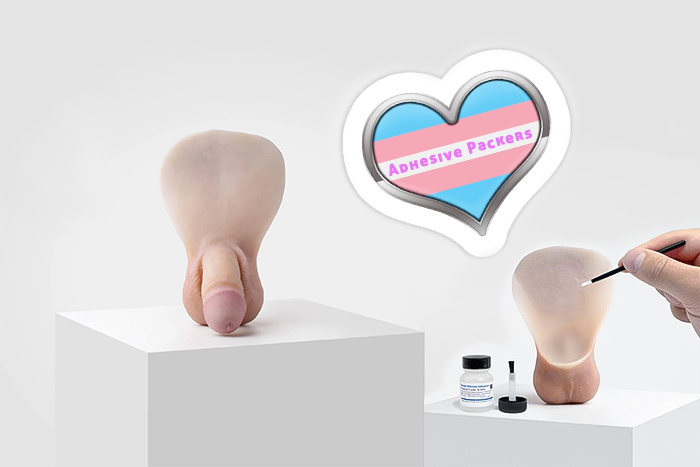 ●  Hybrid Packers
Hybrid packers are an amalgamation of the soft packer and prosthetic phallus, creating a multipurpose ideal for users.
The soft packer part can help with creating an erection as the prosthetic helps in an effortless transition from flaccid to erect penis during movements.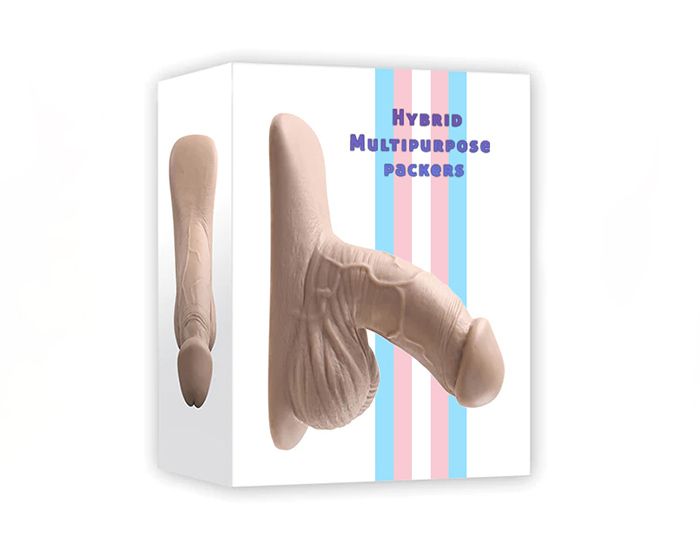 ●  Specialty Boxer Briefs
Anyone can imagine the feeling of irritation one gets when anything like a belt rides up the leg, down the pants, or even gets caught between the legs due to poor securing.
Such is the case with a poorly secured packer.
A solution brief is meant to keep a packer in position and close to the body even when you do extra activities such as jumping jacks.
As a result, the user is confident that their packer will not fall out.
It comes in varying shapes ranging from small to extra-large.
Snug boxer briefs have a pouchy texture that enhances a bulge for the user.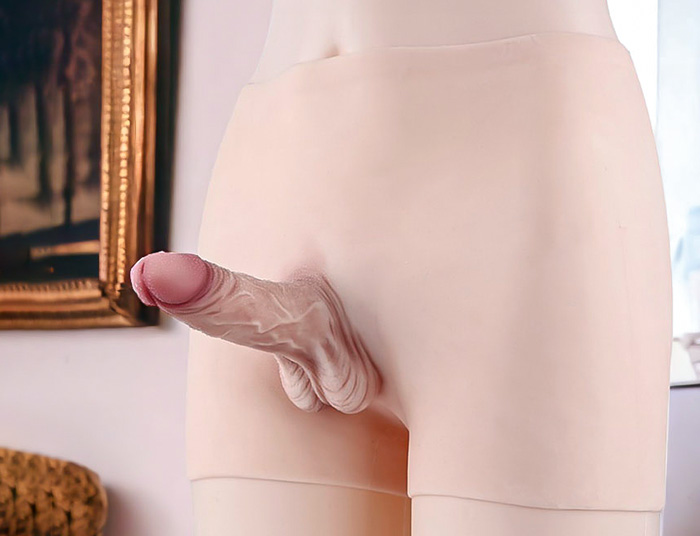 How to wear a packer
If packers are a thing for you, here are a few methods you can wear your packer to ensure comfort and safety;
● Adhesive
The super soft packer usually comes with a reusable adhesive sheet that gives effortless movement to the user.
These adhesive sheets can be tucked inside the innerwear.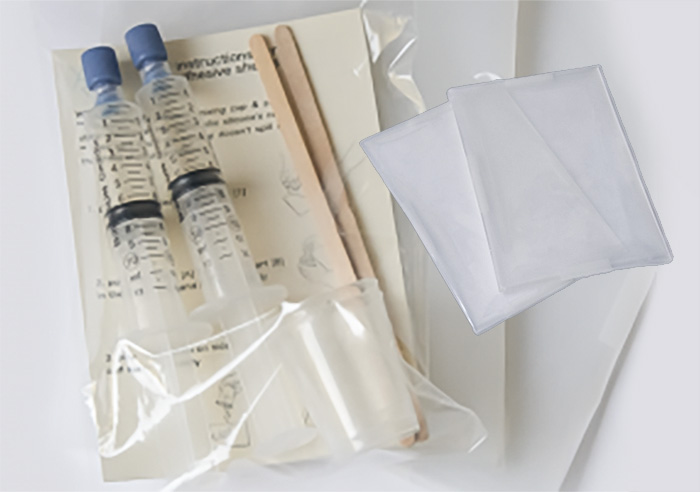 ●  Harnesses
Packers with straps or snap buttons have a sort of harness inside the inner wear to provide a secure attachment.
The main goal is to reduce accidents such as the packer falling or misalignment, especially in public.
These harnesses work by harnessing the packer to the innerwear.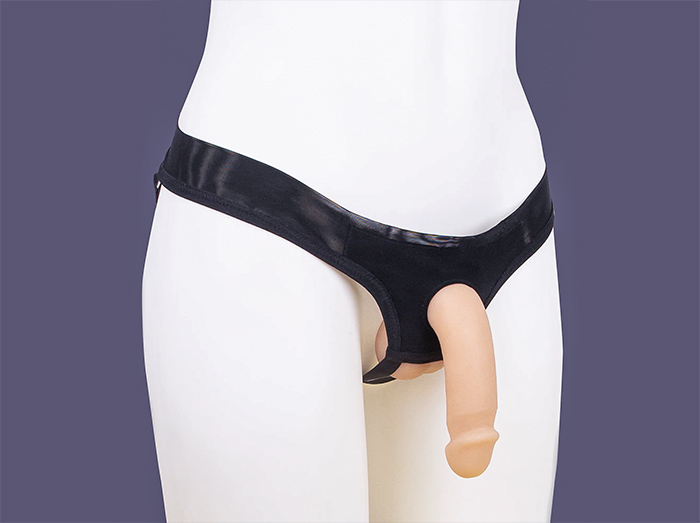 ● Snug Boxer Briefs
One of the commonly used methods to wear a packer is the snug boxer brief.
These come with space or a pouch for junk support so the packer remains affixed as close as possible to the body.
Often mentioned is that users should take into consideration the pouch size and material used since these boxers should be comfortable and breathable.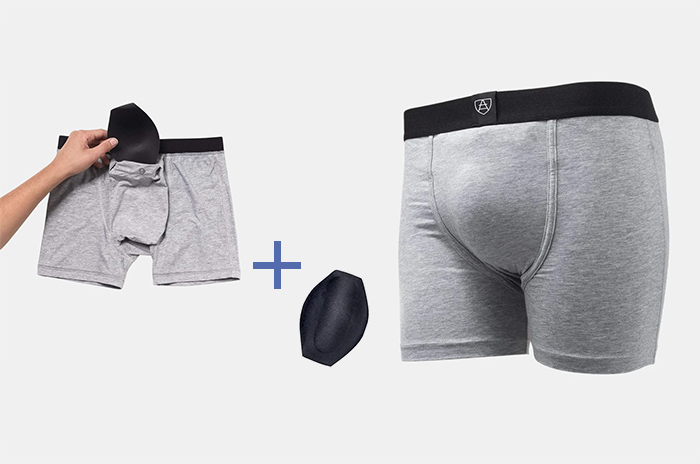 ● Speciality Boxer Briefs
Specialty boxer briefs have been on the rise in the recent decade.
Non-binary products, such as specialty boxer briefs, use both the harness and the packer pouch to offer both security and comfort for the user.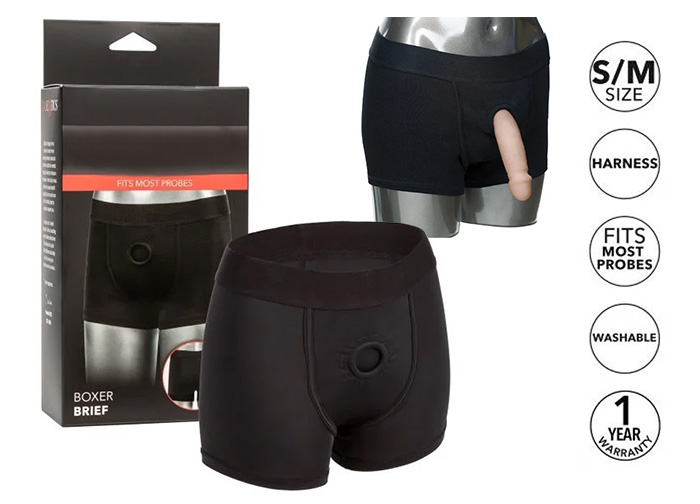 Below are some of the caveats while using packers:
1. One common mistake is to avoid using toys that act as packers' substitutes.
For instance, while dildos are effective in creating a pleasurable sexual experience, they can't replace the realistic feeling and comfort that comes with a packer bulge.
2. Also, it is crucial to pick one's right size for comfort.
3. It is important to take time to find what fits.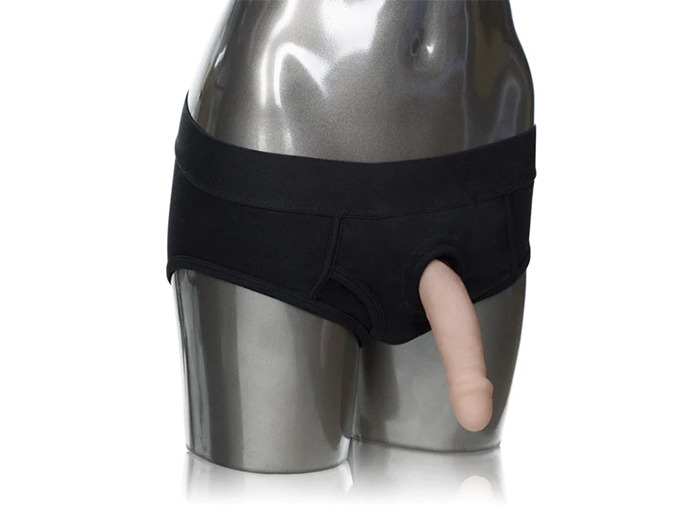 4. To take care of your packer, ensure that it is clean, which will make you feel more brazen in social, professional, and sexual encounters.
5. Dust packers with talcum powder before washing them with soap and water to reduce stickiness.
6. Store your packers in a dust-free environment.
Impact on Mental Health
There is a positive correlation between poor mental health and Transgender individuals.
According to the Trevor Project's LGBTQ Youth Mental Survey (2022) National Survey, the researchers found that there is a high prevalence of suicide rates among LGBTQ individuals.
A sample population of LGBTQ youth aged (13-24) showed that the top barriers to receiving mental healthcare for LGBTQ individuals include anti-legislation LGBTQ policies.
As a result, 45% of correspondents assert that suicide risk factors are on the rise, with issues such as gender dysphoria precipitation the problem.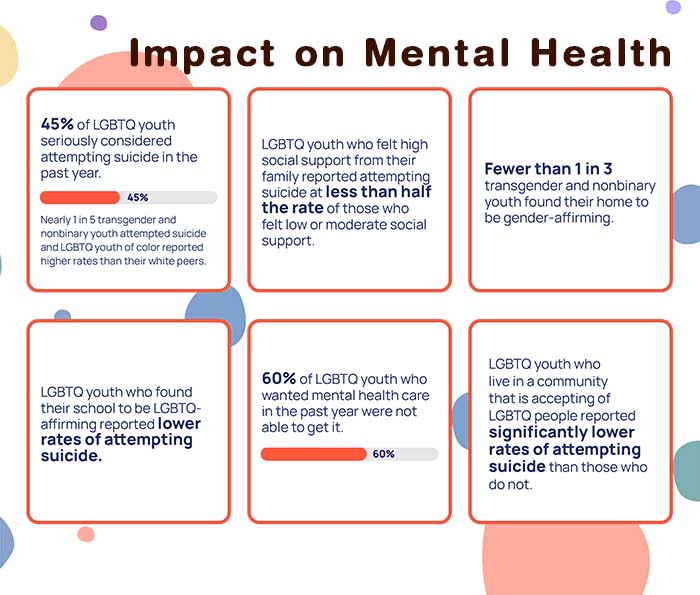 The benefits of packers, especially as it relates to improving the quality of life for transgender and non-binary people, have been well-documented.
As LGBTQ individuals are burdened with barriers to mental health, packers provide gender-affirming feelings and attitudes as they help them express their gender.
Packing helps alleviate feelings of gender dysphoria that the majority of LGBTQ individuals report.
Also, the confidence that a transgender and non-binary individual will have from having a nice packer plays a gender-affirming role, be it as they walk, at work, or as they spend time with their partners.
They help LGBTQ individuals affirm their gender while also creating comfort. This ultimately improves their mental health thus quality of life overall.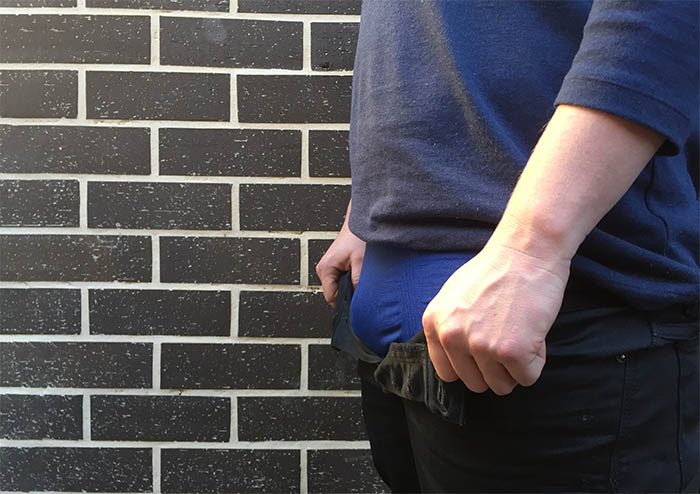 Conclusion
Packing is a journey that is different for everyone.
While not everyone will like packing, for transgender and non-binary people, packers are an effective way to embrace who you are or want to be.
From STPSs to even more complex packers such as phallic prosthetics, the realistic experiences, and self-confidence of bulging and erecting can be a huge sigh of relief for transgender individuals.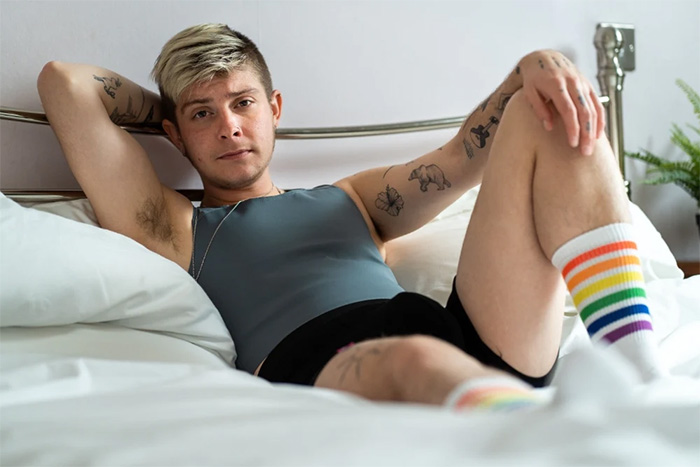 With gender dysphoria challenges affecting some transgender and non-binary youth, packers serve as a refreshing dose of mental health care.
Other packers with pleasure eliciting edges can make the packing experience more enjoyable.
The journey and experiences towards identity, self-acceptance, and empowerment can be interesting for packers as it allows them to pack and play it with gender euphoria!